Wavin Twin Wall X-Stream
Wavin X-Stream twin-wall pipes require low push-in force, making them easy to fit and saving you time and money. Our complete range of fittings includes mechanical saddles for rapid and error-free installation. X-Stream complies fully with EN 13476-3.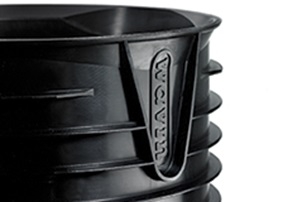 Compliance and Resilience
Wavin X-Stream pipes fully satisfy the European standard for structured wall pipes, EN13476-3. Made from virgin polypropylene, they have an expected life of over 50 years. X-Stream is the ideal pipe for foul and rainwater sewers.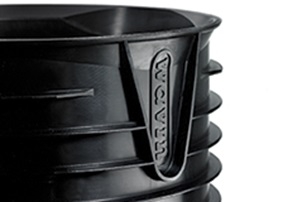 Installation
A sculptured socket welded on to the pipe eases installation by allowing low push-in force. Wavin offers a wide range of mechanical saddles which aid rapid in situ connection to the main pipe.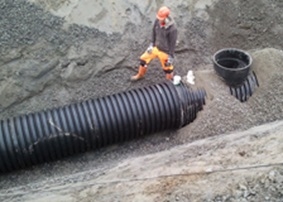 Inspection and cleaning
We've given X-Stream a white inner layer to increase visibility during CCTV camera inspection. X-Stream's virgin polypropylene means the pipes remain undamaged by both high pressure jetting and rodding during maintenance.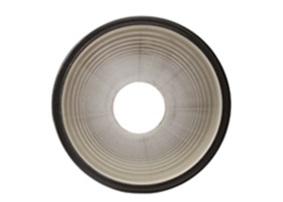 What's Next?
Take a closer look at the slotted versions of X-stream pipe used for drainage and infiltration. See how X-stream is designed for quick and easy connection to our inspection chambers.