Wavin Sewer with RootSeal Technology
Coming soon
- Wavin has designed a new technology in Wavin Sewer systems to provide added protection from trees and root ingress. Called RootSeal Technology, it uses a natural mineral additive to harmlessly repel tree roots reducing potential damage, upheaval and considerable costs - both financial and environmental. This solves a number of challenges for architects, specifiers, developers and planners. To be rolled out from Spring 2022 onwards.

As more and more trees are being planted inresidential settings below ground there is an increasing interaction betweentree roots and drainage systems that carry the very thing that trees areseeking to survive; water, air and bio-nutrients.
Michael O'Donohoe , Wavin's Country Director for Ireland 
How RootSeal Technology works
An inhibitor is embedded in a new easily identifiable green coloured seal acting like a natural force field.
Inhibitor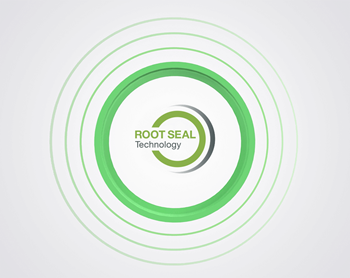 The inhibitor deters roots from penetrating the pipe fittings, reduces the intensity of root growth around the socket and seal, while having no other impact on the roots, surrounding soil or wildlife.
Pipe without RootSeal Technology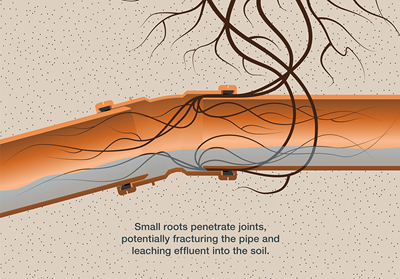 RootSeal embedded in Wavin Sewer fittings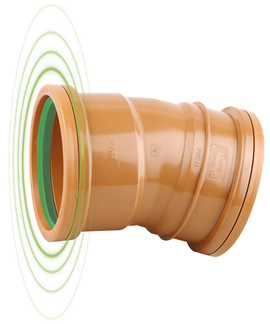 Wavin Sewer pipe with RootSeal Technology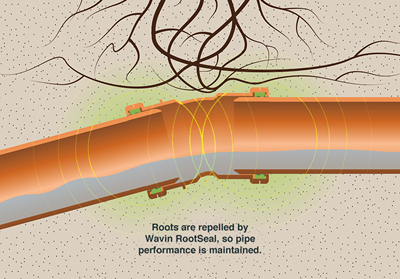 Key benefits of RootSeal Technology
Active protection
Actively inhibits root ingress and any leaching from damaged seals

Environmentally safe
Environmentally safe, with no damage to the surrounding soil, trees or wildlife.

Extended system life
Can extend drainage system life and safeguards optimum performance.

Proven to protect
Scientifically developed, tested and proven to be effective.

Fewer repairs
Mitigates the cost, upheaval and environmental impact of repairs and replacements caused by root damage.

No extra cost!
A no-cost enhancement to the market-leading drainage system.

View the range
The Wavin below ground drainage system is available in 110mm, 160mm, 244mm, 315mm, 400mm and 456mm pipe and fittings. PVC-U underground gravity drains and sewer fittings are suitable for use in conjunction with WavSpec SN4 or SN8 pipe and Wavin chambers for domestic and public sewerage and drainage.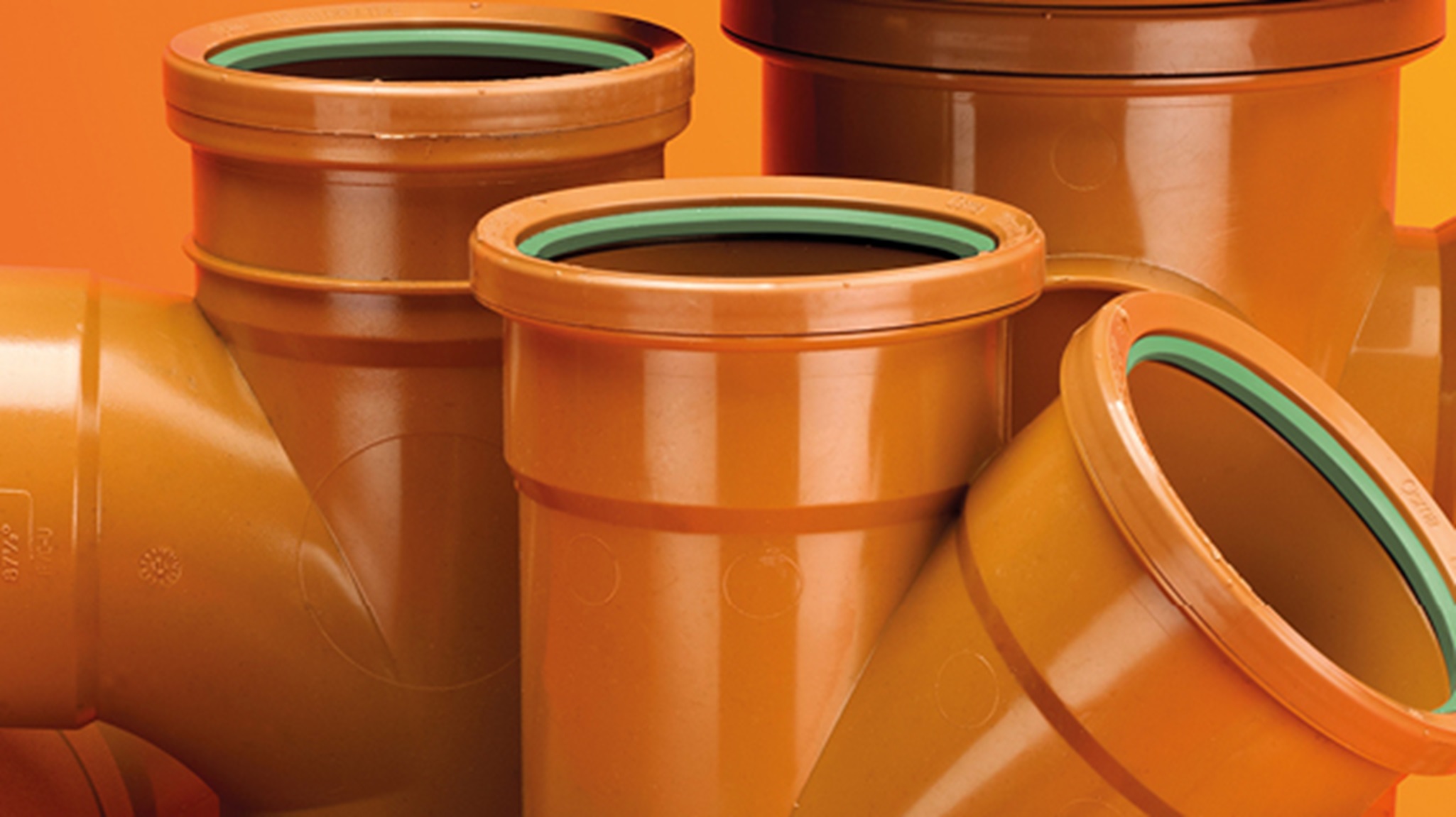 RootSeal the story in full - eBrochure
To learn more about the inspiration for RootSeal, the science behind it and all the benefits it delivers for your next foul water drainage installation, just download the E-brochure.