Electrofusion Fittings Potable Water
Key Approvals and Standards
All Wavin products are manufactured under a quality management system accredited to BS EN ISO 9001: 2000 (certificate No. FM00217) and which is listed in the BSI Register of Assessed Capability. Wavin pressure Pipe systems have all the relevant approvals where applicable.
PE Pipe for Potable and Non-potable Water
BS 6920: 2000 Specification for suitability of non-metallic products for use in contact with water intended for human consumption with regard to their effect on the quality of the water.
PE Pipes
BS EN 12201: 2003 Plastic piping systems for water supply
Polyethylene (PE)
WRAS – Approval Number: 1408552
PE Fittings
BS EN 12201: 2003 Plastic piping systems for water supply
Polyethylene (PE)
Important Note:
All Wavin Electrofusion Fittings have pin size 4.0mm. For use with UK Electrofusion machines, 4.7mm adaptors may be required. EF pins or EF LED Adaptors.
Wavin Electrofusion stub flanges are not supplied with backing rings/flanges. These items need to be ordered separately.
Please quote part number when ordering.

Connection to PE-100 Pipe
Our PE 100 Standard pipes are available in diameters from 32 to 630mm with an SDR of 17 and 11. With correct installation, you can anticipate a service life of 100 years.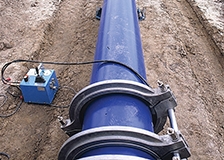 What's next?
Want to learn more about how Wavin PE-100 pipes and Electrofusion Fittings range could benefit your next project? Contact our Technical Design team for advice and support. You can also keep up to date with new product ranges, systems and projects by signing up to our Newsletter. And why not take this opportunity to have a look through our downloadable product guides, certifications and other literature.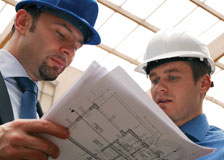 GF Wavin PE fittings
Jointing takes place either via electro-fusion or butt-fusion. Electro-fusion fittings contain wires which are energized/heated via an electro-fusion control box, resulting in a molten pool of materials of fitting and pipe. Butt-fusion fittings (spigot fittings) use the butt-fusion process. Both types of GF Wavin PE fittings produce a fully fused and leak free joint.