Smoothwall WavSpec SN4 and SN8
The Wavin below ground drainage system is available in 110mm, 160mm, 244mm, 315mm, 400mm and 500mm pipe and fittings. PVC-U underground gravity drains and sewer fittings are suitable for use in conjunction with WavSpec SN4 or SN8 pipe and Wavin chambers for domestic and public sewerage and drainage. With RootSeal technology which harmlessly repel tree roots reducing potential damage, upheaval and considerable costs.

Compliance
Wavin supply pipe that meets the requirements of BS EN 13476, EN1401-1 and are Kitemarked. The majority of Wavin Sewer fittings meet the requirements of BS EN 1401 and or BS EN 4660 and are Kitemarked.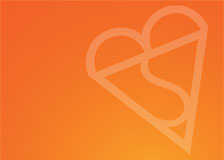 Comprehensive range
Wavin Sewer is a PVC-U gravity drainage system for use in building drainage applications. It includes fittings, junctions and bottle gullies, suitable for foul or surface water drainage.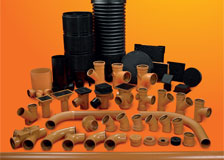 What's next?
Wavin offer a complete range of below ground systems that are compatible with the Wavin Sewer range. Wavin design services will provide you with a complete plan to help you optimise your drainage system.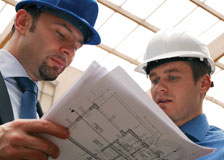 RootSeal Technology
Wavin Sewer systems provide added protection from trees and root ingress. Called RootSeal Technology, it uses a natural mineral additive to harmlessly repel tree roots reducing potential damage, upheaval and considerable costs - both financial and environmental. Find out more here.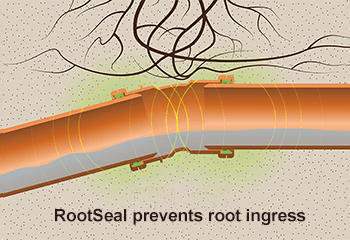 Pipes
Wavin Sewer includes the award winning pipe made using Wavin's unique Recycore technology, they have at least 50% recycled content yet perform just like virgin pipes and meet EN13476 as specified in Table 7 Part H Building Regulations Drainage & Waste Water Disposal.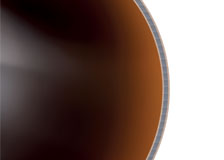 Fittings
The fittings have a captive seal for added peace of mind when making joints. Included in the range are inspection pipes and junctions, rodding eyes, gullies, covers and hoppers.