Tigris M1 Press Fit
The Wavin Pressfit Tigris M1 system combines robust brass connectors with multilayer PEXc/Al pipes. It covers pipe dimensions up to 63 mm. This range includes both standard and highly-specialized components.

Pipes
The aluminum layer in the pipes reduces thermal expansion, making them comparable to copper. The cross-linked PEXc makes the pipe highly flexible and easy to bend. This means fewer connectors, simplifying installation and reducing cost. Pipes are fully compatible with both Tigris K1 and Wavin Compression connectors and manifolds.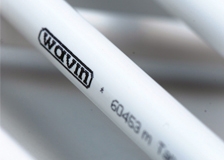 Reliable connections
Tigris M1 connectors are made from tin-coated brass. Exceptionally robust, they use a double O-ring for extra security. These press-fit connectors require minimal push-in force. If an installer forgets to press, connectors are designed to show an immediate and clearly visible leak during pressure testing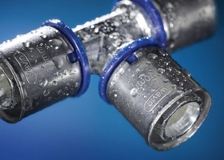 Special applications
Wavin's Tigris M1 also includes a number of specialist products. The flow-optimized double wall-flange allows ring installations with no dead legs. The inline circulation system enables a constant hot water supply for renovation projects or new-builds with narrow duct space.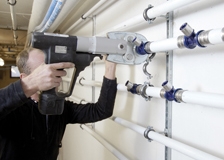 What's next?
Tigris M1 pipes and connectors are part of an extensive range of Wavin products for domestic and commercial environments. Explore Wavin's selection of solutions for drinking and waste water, and for heating and cooling. Talk to Wavin about your specific needs and objectives.