Trigon PE barrier system
Choose Wavin's PE Barrier pipe system for the transport of potable water in all kinds of ground including sites where there are known contaminates.

Certified to the highest standards
Trigon has been tested by independent academic and industry research bodies, confirming complete system integrity for its design life. It is WRc, DVGW and KIWA approved and is fully kitmarked for use at pressure up to 12.5 bar.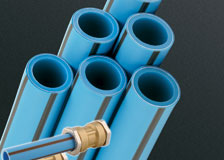 Easy Connection
The system includes a range of brass fittings supplied with an insert designed to maintain the integrity of the pipe. Fittings incorporate an integral O-ring seal and grip ring, providing a fully sealed and end load resistant joint, guaranteeing total impermeability to contaminant ingress.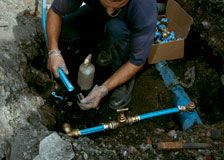 What's next?
Want to learn more about how PE Barrier Trigon could benefit your next project? Contact our Technical Design team for advice and support. You can also keep up to date with new product ranges, systems and projects by signing up to our Newsletter. And why not take this opportunity to have a look through our downloadable product guides, certifications and other literature.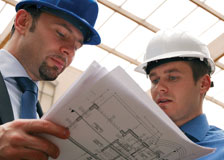 Preparation
Our triple layer PE Barrier Pipe arrives in 50m coils of 25mm and 32mm. It is light and easy to handle and install.