Wavin OsmaSoil and vent
When looking for a PVC-U system to discharge soil drainage, Wavin OsmaSoil offers you secure and durable connections by either push-fit or solvent jointing. Available in 82-160mm diameters and black, grey and white colour options with a wide range of fittings to suit domestic and commercial applications.

Comprehensive choice
The Wavin OsmaSoil & vent range offers an exceptional choice of pipe and fittings including brackets, bends, junctions, access fittings, terminations and problem solvers. Available as a push-fit or solvent weld system in a choice of black, grey or white.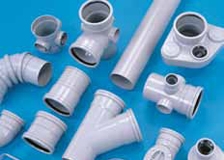 Choice of connection methods
A choice of solvent weld and ring seal (push-fit) pipe and fittings is offered to give maximum installation flexibility. Ring-Seal (push-fit) pipe and fittings are available in 82/110/160mm sizes and solvent weld in 110/160mm sizes.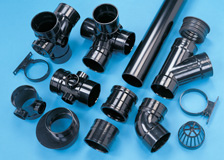 Wavin Osma WC connectors
Within Wavin OsmaSoil is a comprehensive set of WC fittings for all WC configurations, including easy fit, flexible pan connectors and manifold branches designed to connect up to 8 WCs to 1 float.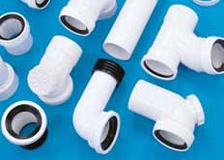 Blog - How to establish the correct location of Air Admittance Valves
Building Control Officers are often faced with incorrectly located AAVs where spillover levels and flood risk are important considerations. Learn
more on how to position AAVs
.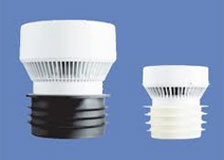 Specialist seal technology
Wavin OsmaSoil pipe and fittings have excellent seal integrity; fittings via an innovative co-moulded seal and cap, ensuring the seals do not dislodge and retain airtight socketed pipes via a co-moulded rubber and polypropylene ring which is retained inside the socket.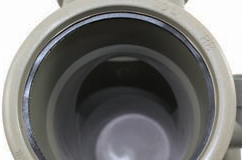 Specialist fittings
Within the range we offer you fittings designed to make installations easier. For example the  6-boss manifold has a compact design to sit in a 200mm hole with multiple waste connection options (without the need for boss adaptors) to give you maximum versatility in a restricted space. Read more on
how to install
 it on our blog.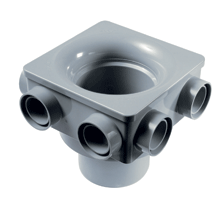 Keyway system
Wavin OsmaSoil fittings have a unique keyway. When the Boss Socket Adaptor is installed the locating key fits into the corresponding keyway on the fitting ensuring the correct fall is achieved every time.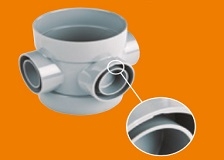 Environmental Benefits
Wavin OsmaSoil 110mm and 160mm soil pipe is manufactured using Wavin's award winning Recycore Technology.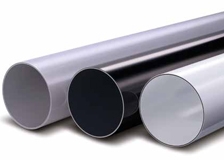 What's next?
Want to learn more about how Wavin OsmaSoil & Vent could benefit your next project? Contact our Technical Design team for advice and support. You can also keep up to date with new product ranges, systems and projects by signing up to our Newsletter. And why not take this opportunity to have a look through our downloadable product guides, certifications and CAD drawings. Our Revit content packages are downloadable from our BIM Centre.