GFW PE Fittings
In order to obtain a high quality, durable PE pipe system, reliable PE fittings are required. Depending on the application, you select one of the fitting ranges offered.

GF Wavin PE fittings
Jointing takes place either via electro-fusion or butt-fusion. Electro-fusion fittings contain wires which are energized/heated via an electro-fusion control box, resulting in a molten pool of materials of fitting and pipe. Butt-fusion fittings (spigot fittings) use the butt-fusion process. Both types of GF Wavin PE fittings produce a fully fused and leak free joint.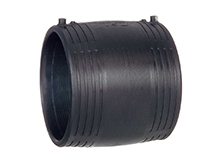 PP compression fittings
Wavin PP compression fittings are applied as a mechanical, simple and quick connecting component in a PE piping system.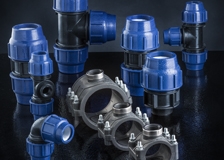 Ancillary components
Wavin ancillary components, like valves or water meters, are generally applied via fused flange adaptors (stub ends).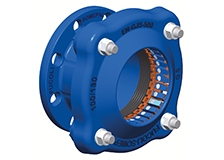 What's next?
Compact Pipe is offered by Wavin to tackle problems encountered with existing mains. Together with Wavin TS special pipe solutions are now available for a wide range of pipeline rehabilitation needs. Talk to your Wavin specialist about your specific problems and requirements.