Fast Installation AS Plus
Wavin AS+: low-noise piping with fast and easy installation
Reducing noise - and installation time
Noise reduction in piping is an important challenge that should be taken seriously. But it should not come at the cost of installation time or effort. That's why we've equipped our premium low-noise soil and waste pipe system Wavin AS+ with several solutions that save time, effort and money. Want to know more about sound and noise reduction? Download our sound brochure!
This is how Wavin AS+ speeds you up
Lubricated blue seal
The lubricated blue seal makes quick installation and reliable performance possible.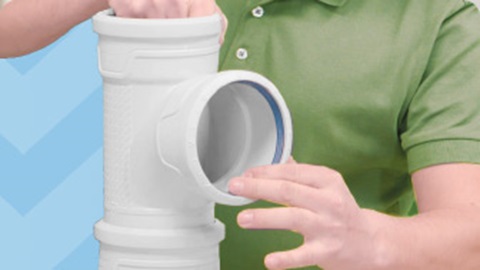 Sculptured spigot and angular markings
Thank to its sculptured spigot and angular markings, Wavin AS+ takes little effort to install.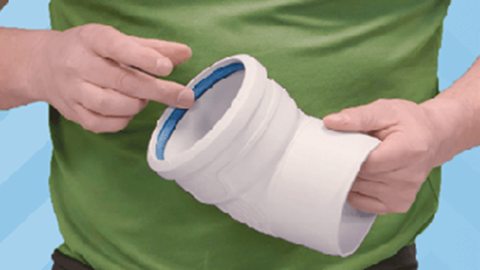 System bracketing
For premium sound reducing perfomance, combine Wavin AS+ piping with our low-noise or no-noise brackets.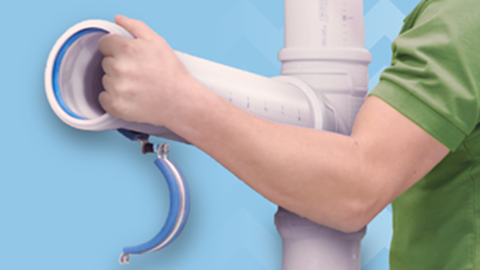 Fast installation, long-lasting performance
With Wavin AS+, a lot of things are a given. Fast and easy installation, for example. Or leak-free performance. And of course, compliance to sound and fire regulations. You're guaranteed to have a system that performs. Now, and in the future.