Innovation
A big risk to human well-being worldwide is the lack of clean and safe water resources. It is an urgent problem and one of the effects of climate change we are already witnessing today. Wavin continuously develops innovative solutions to mitigate these effects. We contribute by building healthy and sustainable environments and by creating future-proof cities.

Goals
Use recyclate materials as much as possible and reducing, where possible, the amount of materials used to minimize environmental impact (e.g. reduce CO2 emissions through freight). 
Increase the number of innovative Climate Change Adaptation (CCA) solutions such as Indoor Climate Solutions, TreeTanks® among others. 
Integrate a Portfolio Sustainability Assessment Framework company wide that will stimulate innovative solutions and reduce our customers' footprint.
Securing fresh water for Male' residents
How do you provide safe water to a small island in the Maldives when there is not enough land to build storage facilities? Find out how we helped Male' Water & Sewage Company secure fresh water for all Male' residents by connecting it with neighbouring island, Hulhumale', almost 6km away.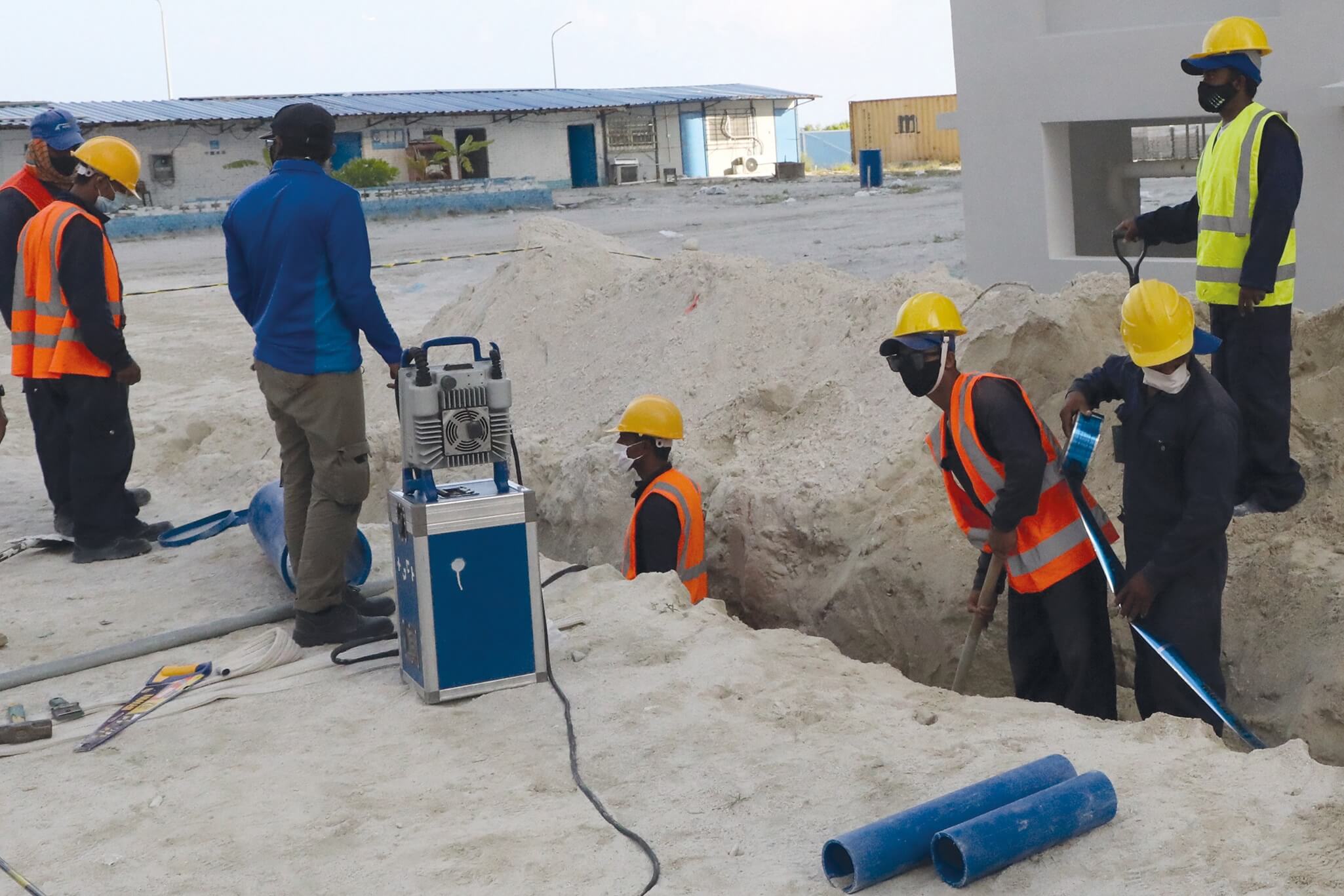 Creating future-proof houses
How do you create sustainable, future-proof and comfortable residential living in a city where the climate is extremely hot with dry summers and cold, moist winters? Find out how we provided a sustainable indoor climate for Naturel Park Houses in Şanliurfa, south-east- Turkey.