About our program
As an international company, with production facilities in over 40 countries, Wavin is fully aware of its environmental impact. Not only the effect our actions have, but also the footprint of our customers and suppliers in the value chain. By monitoring and measuring emissions, Wavin can perfectly assess which improvements or changes can and should be made. Goal setting helps Wavin to steer towards lower greenhouse gas (GHG) emissions in the production process and to further fine-tune innovative processes and support the right decisions going forward. Wavin is taking broad measures to reduce the GHG emissions and increase energy efficiency by, for example, installing LED lightings at production sites, by using more efficient machines or reorganizing production lines. Besides our concrete goals, we also work on increasing the number of sites, using 100% electricity from renewable sources. Six sites in the UK and Ireland comply to these objectives in 2020.
Goals
Increase the production of sustainable energy at our facilities worldwide – to 15 locations by 2025
Pilot SMART supply chain solutions to reduce our GHG emission, in alignment with market requirements

Create a 100% sustainable car fleet in 2025, starting the EMEA's implementation in 2021
Powering our factories with solar energy
Solar power presents new opportunities for reducing the environmental footprint across industries and plays an important role in helping companies contribute to a better world. In partnership with SolarAcces, we have been able to contribute to 1,500 MW of yearly solar power use for our factory in The Netherlands.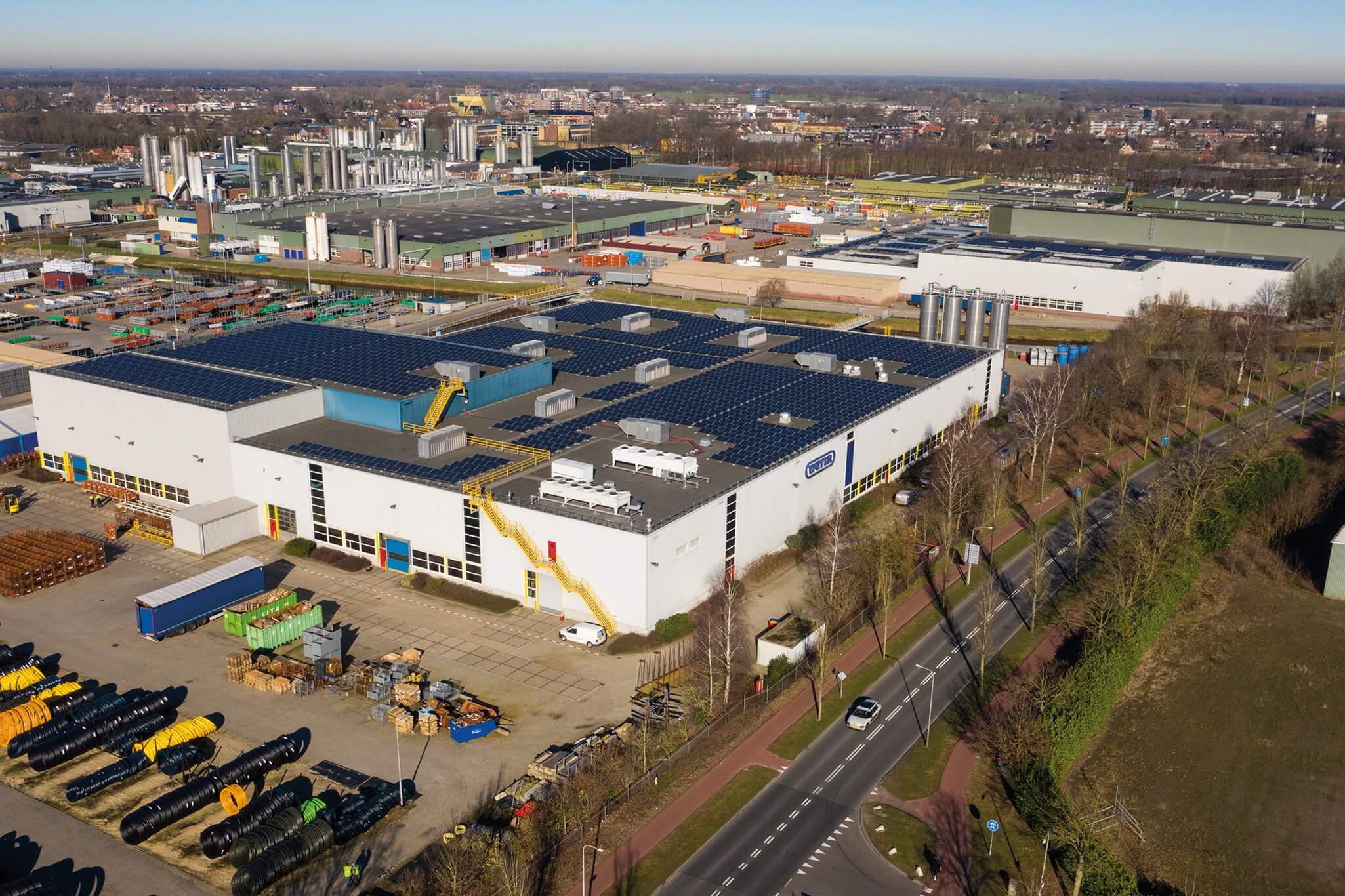 New life for pipes
How do you replace the pipes in Bogotá's sewage system with minimal inconvenience to local residents and traffic? Find out how we helped Acueducto replace over 4km of sewage pipes while minimising the impact on public space and limiting waste management