AquaCell
Geocellular modular units for Attenuation and Infiltration

Wavin AquaCell units are a tried and tested modular system for managing excessive rainfall and can be assembled to create an underground structure for either attenuation or infiltration/soakaway.
What is infiltration/soakaway?
A soakaway, also known as an infiltration system is an underground structure that facilitates the temporary storage of stormwater to allow absorption into the surrounding ground.
What is an attenuation tank?
An attenuation tank is a below-ground structure that is used for stormwater management in locations where the soil properties are not suitable for infiltration. The attenuation tank in conjunction with a flow control valve prevents surcharging of the storm drains by limiting the discharge rate
AquaCell Eco
AquaCell Eco is manufactured from specially reformulated, recycled material and has been specifically designed as a simple but effective solution for use in shallow, non-trafficked areas such as domestic gardens and other landscaped locations.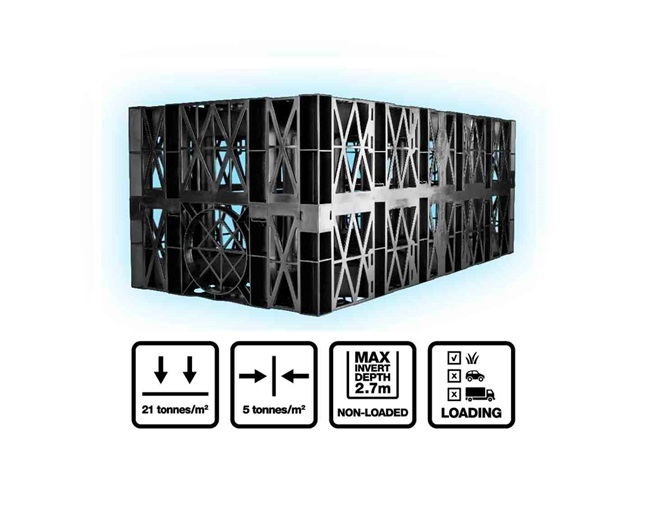 AquaCell Core-R
The entire AquaCell range is fully BBA approved, with our Core-R unit designed for use in deep applications subject to both regular and heavy traffic loadings, such as cars and HGVs. It's the practical, proven and long-lasting solution to attenuation and infiltration, whatever the project parameters.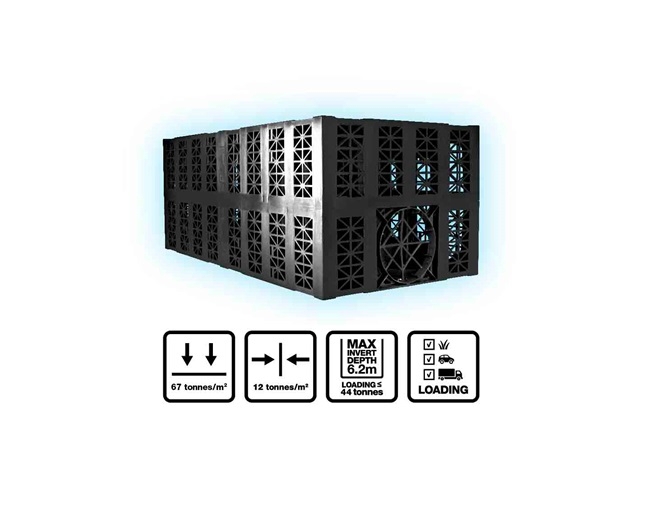 AquaCell Plus-R
Plus-R brings another dimension to the AquaCell range – designed primarily for use in projects where inspection is required. Often used in combination with Core-R and AquaCell Eco units for the best value engineered solution, AquaCell Plus-R is suitable for use in all applications.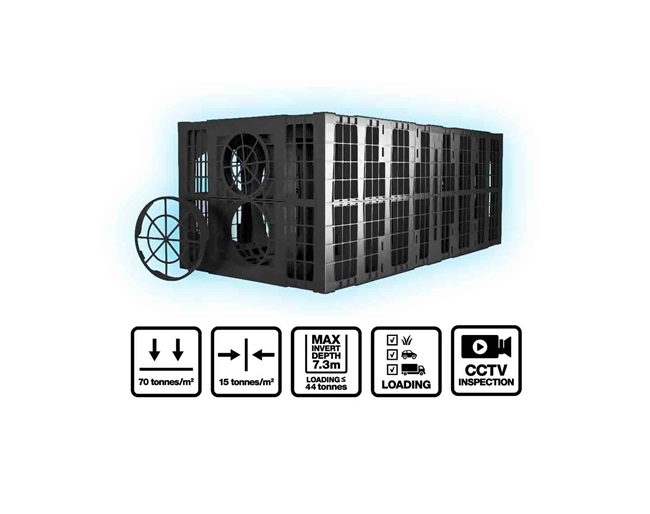 Product & Installation Manual
Download the complete guide to the AquaCell range, it's design and installation.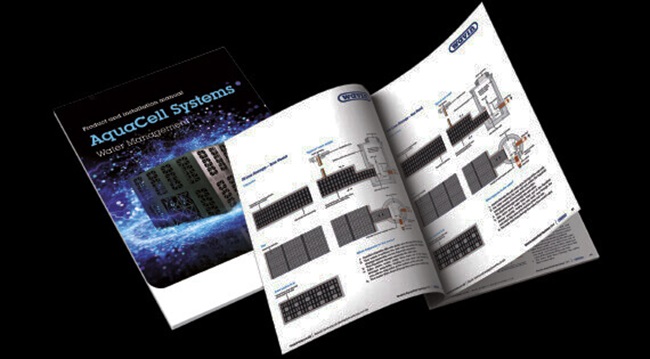 Discover the AquaCell range
View the entire AquaCell product range here.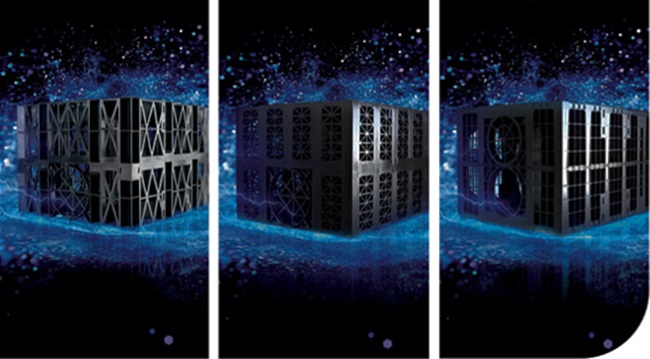 SUDS: Improving water quality
John McPeake, Technical Sales Manager at Wavin Ireland discusses the benefits of improving water quality using Sustainable Drainage Systems (SuDS) and the barriers which need to be overcome to increase their usage.