TwinWall infiltration pipes
Wavin Twinwall infiltration pipes are slotted to allow controlled infiltration as water is transported along their entire length. This reduces the volume of water required to be drained at the endpoint and allows the re-charging of subterraneal aqua ducts.

What's next?
Want to learn more about how TwinWall could benefit your next project? Contact our Technical Design team for advice and support. You can also keep up to date with new product ranges, systems and projects by signing up to our newsletter. And why not take this opportunity to have a look through our downloadable product guides, certifications and CAD drawings.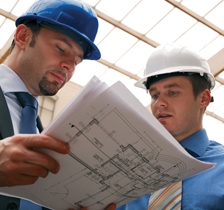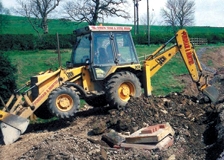 Transport and infiltrate
Wavin infiltration pipes allow water to infiltrate into the surrounding soil while transporting the flow. This reduces the rainwater load on the system endpoints, minimising the risk of flood or back-up. Easy to inspect and clean, monitoring and maintenance are reduced.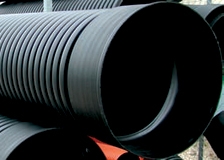 Smart wall profile
Wavin TwinWall pipes have a smart ridged wall profile which wins over smooth-wall pipes every time. The smart profile increases infiltration capacity, as proved both in our labs and in the field through independent testing. The pipes come in 100mm – 600mm sizes to an SN6 stiffness classification.