WavinCoil land drain
A drainage system offers significant advantages, whether it is applied in agriculture, sports and recreation, or along roads and embankments.

Range
The WavinCoil perforated system is available in sizes 80, 100 and 160mm diameter and is delivered in coil sizes 25m, 50m and 100m. Unperforated coil is available in 160mm and is delivered in 25m coils. There is a range of fittings including couplers, reducers and junctions to complete the system.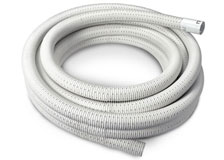 Applications
Good drainage in agriculture can improve soil structure for better growth and higher yields. Playing fields and recreational areas will benefit from extended use across the season. Faster drainage alongside roads and embankments can be achieved for increased safety and less surface damage by refreezing.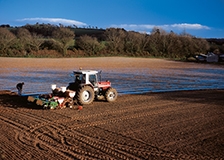 How to install land drainage?
As the UK's leading supplier of plastic pipe systems, we're often asked for guidance on best practice for installing land drainage. We give you an overview of land drainage requirements, groundwater drainage systems, shallow drainage systems and systems maintenance in our blog post on 
land drainage installation
.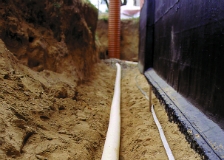 What's next?
Want to learn more about how Land Drain could benefit your next project? Contact our Technical Design team for advice and support. You can also keep up to date with new product ranges, systems and projects by signing up to our Newsletter. And why not take this opportunity to have a look through our downloadable product guides, certifications and other literature.