Hepworth Terracotta fireplace components
A range of lintels, corbel units, flue adaptors, firebacks, firebricks and ancillaries used to construct your fireplace.
Function
A fireplace lintel system supports the flue liners and gathers the products of combustion directing them up into the flue for discharge to atmosphere. Three widths of lintels are available for use with fireplace openings from 600mm to 1000mm wide.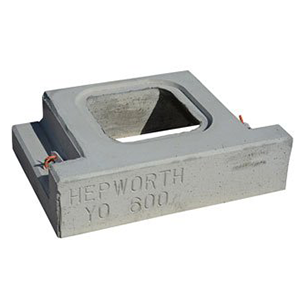 Compliance
Hepworth Terracotta Fireplace components are manufactured under a Quality Management system to BS EN ISO 9001.