TwinWall surface water drainage pipes
Your choice of pipe makes a real difference to the effectiveness of your drainage system. Wavin TwinWall makes an active contribution. Easy to handle and install, they are solid wall pipes and fittings systems for the transport of rainwater.

Transport and drainage
Wavin TwinWall pipe is manufactured by a twin extrusion process which creates an outer corrugated wall and a smooth finished inner wall to assist hydraulic flow. The pipe is complimented by a comprehensive range of fittings.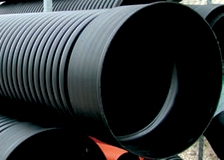 Choice of stiffness and sizes
Wavin TwinWall pipes are available in stiffness classification SN6 and come in standard lengths of six metres. They are available in diameters of 150 - 600mm.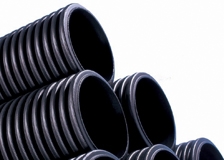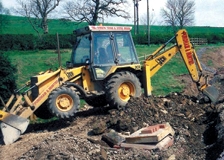 What's next?
Want to learn more about how TwinWall could benefit your next project? Contact our Technical Design team for advice and support. You can also keep up to date with new product ranges, systems and projects by signing up to our Newsletter. And why not take this opportunity to have a look through our downloadable product guides, certifications and CAD drawings.