Pressfit Tigris K1
Wavin Tigris K1 plastic press-fittings and multi-layer PEXc/Al pipe perform in even the most challenging water conditions. Our systems banish corrosion concern, delivering long-life performance at competitive cost.

What's next?
Tigris K1 pipes and connectors are part of an extensive range of Wavin products for domestic and commercial environments. Explore Wavin's selection of solutions for drinking and waste water or rainwater management. Talk to Wavin about your specific needs and objectives.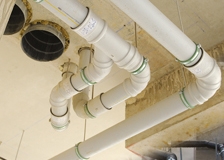 Reliable Connections
Tigris K1 connectors are made from high performance PPSU to resist corrosion and encrustation. Their patented sculptured nose gives a secure connection with minimal push-in force. If an installer forgets to press, connectors are designed to show immediate visible leakage during pressure testing.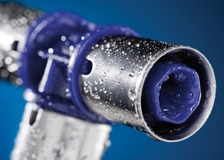 Pipes
The aluminum layer in the pipes provides an oxygen barrier and reduces thermal expansion, making it comparable to copper. The cross-linked PEXc inner layer makes the pipes flexible and bendable. This means fewer connectors, simplifying installation and reducing cost. Full compatibility with Tigris M1 and smartFIX systems.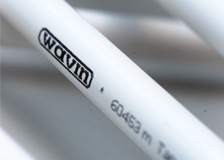 Long-term performance
All Tigris K1 components deliver long-term performance under the most demanding conditions and temperatures. They are certified by major European agencies including WRAS, KIWA and DVGW.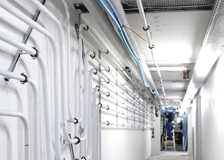 Simple, secure and versatile
Simple connectors and a range of dimensions from 16-63 mm make installation fast and efficient. Use Tigris K1 in domestic and public buildings, including the most demanding environments such as hotels and hospitals.