Wavin SiTechPlus
Low-noise is the segment within the soil & waste market that is growing fastest, mainly due to increased demand for living comfort by end-customers. Wavin SiTech+ is a mineral reinforced polypropylene (PP) water discharge system that is easy to install and reduces the noise mainly due to its heavier fittings.

Easier to install
Ribbed fittings provide enhanced grip for easy installation in complex situations. Use SiTech+ for any project from small renovations to large-scale jobs.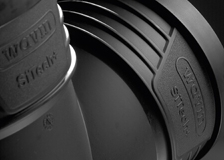 Insertion depth check
Special ribs on the spigots of the fittings checks complete insertion into the socket.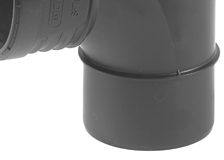 Less noise
20% heavier fittings sets a higher standard for low-noise soil and waste systems. SiTech+ is a high performance system that reduces the acoustics of water flow.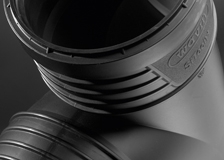 New black color
The black color adds to the durability and robustness. Black color improves protection against UV radiation, is less sensitive to dirt and gives the system a professional appearance.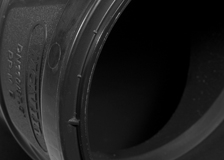 Angular rotation guidance
Fittings have different markings at 15° and 45° intervals for easy alignment during installation. Easy align fittings when you need to position them at a rotated angle.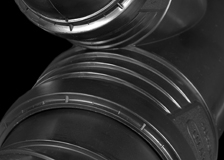 What's next?
With SiTech+, Wavin is launching a product that offers effective noise reduction, answering installer requests for more professional soil & waste systems. SiTech+ is a game changer in the market. Contact Wavin to find out where to buy SiTech+.